Jeff Mastromonico
Director of the Center for Instructional Innovation at Augusta University
Jeff has over 25 years' experience in higher education that has included teaching, designing and developing multimedia, video production, web design, graphic design, learning game development, interactive textbooks and app development. Serious Play Silver Award for Game Design, and most recently a first place Adobe e-Learning Design Award. Jeff has a BS in Business Management, an MEd in Educational Technology as well as a masters level certification in Gamification and game-based learning.
A 40 year resident of Aiken, SC, Jeff lives with his wife, Lori, and their 2 sons, Alex and Jacob.
Fun fact: Jeff has been a practicing musician for 30 years performing regionally and enjoys working with the Aiken Community Theatre.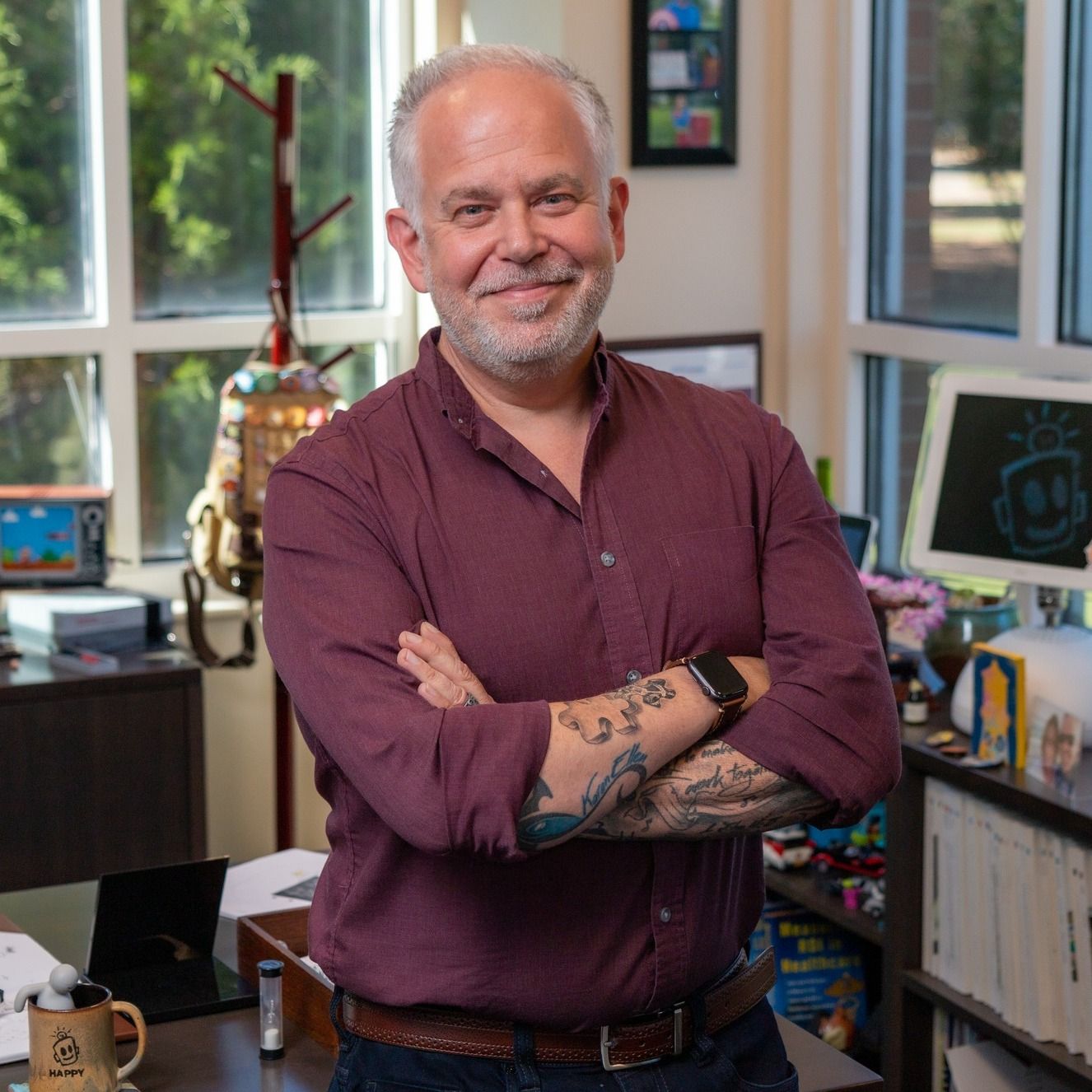 World Literature Simulation
Gamification Master Craftsman Portfolio Presentation
Experience this real-life project designed for Augusta University course content that covers 7 "key stories" from ancient Hebrew literature. Jeff created an online interactive game based on the narrative of Augustus; the university's mascot who is transported to an ancient land where he must earn 7 "Gilts", representing key stories in ancient Hebrew literature, in order to finally get home.
Jeff will demo a portion of the course and answer your questions regarding the design thinking and process.