Gamification Master Craftsman Certification
(Level 3)
January 8-12, 2024
Roll up your sleeves, gain new skills and knowledge, and create a gamified or game-based learning program that will add real value for your clients and your organization. Then create an action plan to immediately transform your training.
Plus, follow up with 90 days of coaching so that you can successfully deploy your gamified program to your target audience.
Virtual

2024 Level 3 Certification:

When COVID-19 hit, we adapted, and we are beyond delighted with how effective and memorable the Virtual Level 3 is, as we successfully create a sense of community that is not commonly found in online courses or events.

We guarantee that this experience will be unlike any virtual program you've attended.
You remember Nick...
Well, he's found the island where Captain Nathaniel Wilson buried his treasure...
...And he wants you to join him for Level 3 Gamification Certification
(Check out the video from the first gathering)
You conquered the high seas with Nick in Level 1, and you joined Lou and Lindsey as they traversed the World of Gamification in Level 2; now it's time to dive deep, to engage in a high-level, hands-on gamification design experience.
Think mastermind/workshop/immersive experience where you create a completely gamified program or system, followed by 90-day implementation coaching.
Rules of the Game:
We'll supply you with digital and/or hard copies of everything you need for this adventure.
You must be fun, have a sense of humor, and be ready to smile.
You will support other members of our community as they build and develop their training program. This may include brainstorming with them, but it certainly includes respecting their creative needs, whether that be a quiet atmosphere or joining them – live or virtually – for a glass of wine (or beer, whiskey, lemonade, soda, coffee, tea, water...)
While you will be working on your own project, you will join us for all instructional times, small group activities, and social events.
Finally, you are required to enjoy yourself. No moping, complaining, arguing, or negativity. After all, we will be creating fun and engaging experiences for others; we need to model that in ourselves.
Prepare to be delighted
Are You Ready for the Next Gamification Adventure? 
This Gamification Certification Program is an intensive gamified and game-based learning strategy experience facilitated by Monica Cornetti and Jonathan Peters, PhD.
If you are the type of learning professional with an interest in talent development, enhanced learning techniques, and behavioral science, this program is perfect for you!
Download the 2024 Virtual LV3 Facts Sheet
During this intensive design experience, you will:
Have access to key gamification experts who will review your gamification design and provide valuable feedback as well as supplemental resources
Synthesize all the elements of Gamification Surveyor (Level 1) and Journeyman (Level 2) programs into a cohesive, deployable plan
Take an employee learning or engagement challenge and design a thoughtful, well-structured, and research-based solution
Produce an early, inexpensive, and scaled down version of the end product to reveal problems or miscommunications of what you are designing and for whom
You'll also:
Map your player journey through persona development, meaningful choices, narrative, and selective use of more than 199 game mechanics
Identify the objectives of the organization and evaluate challenges in achieving the objectives
Itemize the virtual economy, badging tiers, levels and leaderboards to a level of detail that could be executed by a development team
Evaluate the "persuasive qualities" of gamification systems - concerns about manipulation and ethics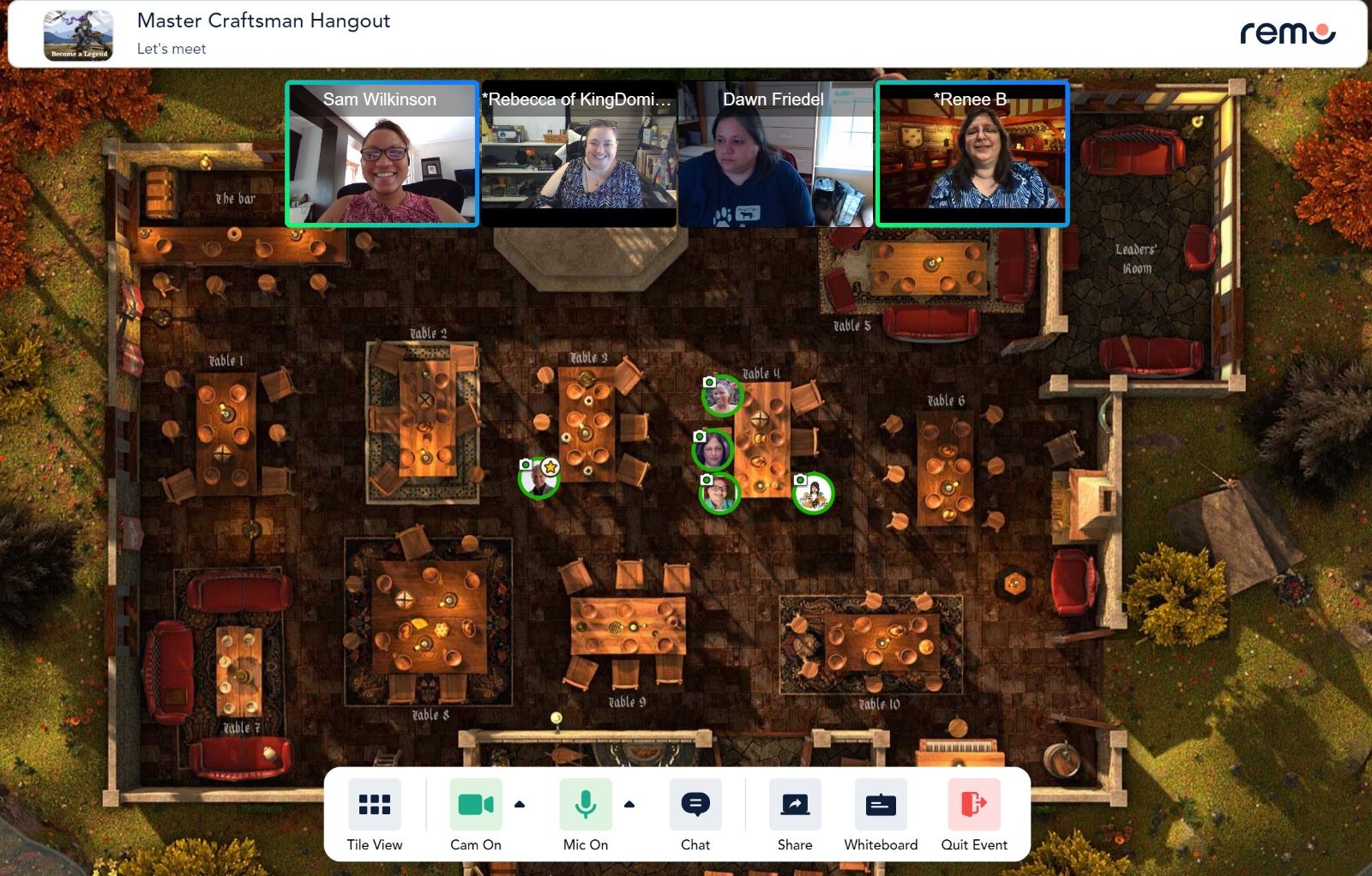 But wait! There's more: 90 Days of Follow Up Coaching
Design a complete and detailed gamification strategy project plan, with a five-level rubric for excellence of design analysis
Clearly define a communications strategy and roll-out plan in a detailed implementation road map
Deploy the project to a targeted audience, gather data, and create a Portfolio of Evidence
Accurately measure the 'required behaviors' vs. 'actual behaviors achieved' to quantitatively show proof of concept
Sign up for the Virtual Level 3 Certification
You will be expected to attend all sessions and participate fully with your crew. Expect sessions to run roughly three hours with group work. You will also have design time in the afternoons and evenings.
Save my spot for the 2024 Virtual Level 3 Certification