Treion Muller
Understanding the consumer of information and architecting the best UX/UI for their learning and development
Treion Muller is a South African American with a made-up French name who once managed an Italian restaurant. He has spent the past two decades helping some of the largest Learning & Development (L&D) companies in the world with their behavior change and digital transformation initiatives. Some of his roles have included CEO & Founder, Chief Strategy Architect, Chief Product Officer, Chief eLearning Architect.
Treion is also a go-to expert, author, and problem-solver, who knows what learners want, how they want it, and what to do about it. Treion has a master's degree in Instructional Technology and Learning Science and is currently a PHD student in the same field. He is the author of several books and publications, including a new book - The Rise of the Mutant Learner.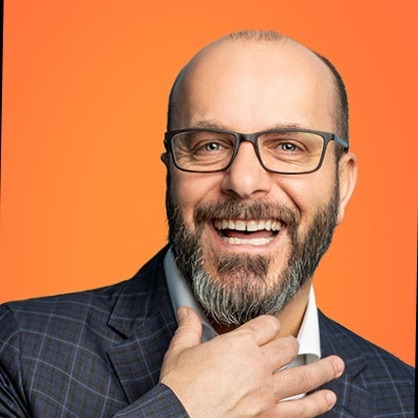 The Rise of the Mutant Learner
How Gamification Can Help Your Bored Employees!
The digital revolution we find ourselves in today has quickly transformed us all into Mutant learners....and this is a good thing! It means you are continuously and effectively adapting (or mutating) to how you process information, how you engage others, and how you learn in the ever-changing digital world around you.
In this session you will be introduced to what it means to be Mutant Learner, as well as how explicit and implicit gamification experiences have become a part of your Mutant DNA, whether you know it not. Participants will leave with the fundamental know-how to create a unique Mutant Learning Lab that can facilitate ongoing development and growth in areas that interest you.