Eko Nugroho
Designing games, game-based, and gamification for learning

Eko Nugroho is the CEO of KUMMARA Group & Co founder LUDERE NUSANTARA (LUDENARA) a non for profit organization focus on game based learning implementation in Indonesia.
He is a Game Consultant for Multinational and State Own Corporations in Indonesia, Indonesia's Corruption Eradication Commission (KPK), The Urban Logistics Program for Leaders (TLIAP NUS, Temasek Foundation, Ministry of Economic Affairs), and a game consultant for Boardgame for Peace Program, a joint collaboration program with peacegen.id supported by CONVEY and UNDP.
Eko was a finalist in the Gamification World Awards 2015 in Barcelona, and is an initiator and lead mentor of Indonesia Board Game Challenge, a nationwide game design competition. He is also a mentor for several nationwide programs on games, creative economy, and learning.
Eko is a researcher at Center for Research on Information & Communication Technology, Bandung Institute of Technology (ITB). He studied at Padjadjaran University, majoring in Statistics, and earned a Masters in Mathematics from the University of Kaiserslautern, Germany. He also had a research stint at Bielefeld University, Germany, studying Game Theory and its implementation.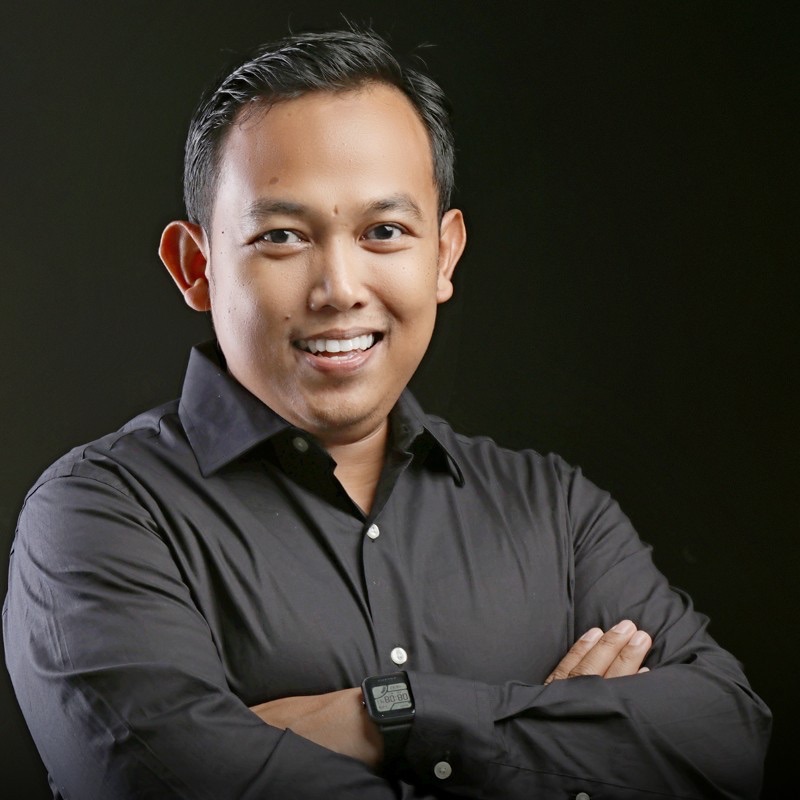 Facilitated Game-Based Learning
Humanizing Learning Through Games

In this session which consist of both theoretical foundation and case studies, the participant will understand the fundamental challenges of implementing game-based learning and gamification program in Indonesia, and can later use to enrich your understanding on how you can optimize games to enhance any learning and development program.
Niko will introduce the concept of Facilitated Game-Based Learning to overcome challenges and provide perspective on how you can deliver simple, affordable, scalable, and effective game-based learning and gamification program.
Participants will also explore why facilitated game-based learning is important to motivate more collaboration and bring greater impact.